Seven International Women's Day (#IWD) events being held by NCWQ Affiliate member, QRRRWN.
Join the Queensland Rural Regional and Remote Women's Network Inc (QRRRWN) for their International Women's Day celebrations throughout March. QRRRWN have 7 event locations to choose from and also have an online event option if you can't make it in person.
QRRRWN would love for you to be part of any of their events to help recognise the contributions and achievements made by women – regardless of your location!
Details
Please see event details for all seven locations and their online event on the QRRRWN website.
For More Information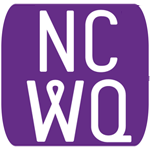 The National Council of Women of Queensland Inc (NCWQ) is a non-party-political, non-sectarian, not-for-profit, umbrella organisation with broadly humanitarian and educational objectives. It seeks to raise the awareness of members as to their rights and responsibilities as citizens and encourages their participation in all aspects of community life.
The NCWQ website content manager (webmaster) posts content on behalf of the NCWQ Management Committee and its members. If you have important communications, an event of matters of interest you would like to share with NCWQ, its members, network and supporters, please contact us with details. Thank you.