As the only program of its kind in Queensland, QUT's Pathways to Politics for Women is a nonpartisan initiative that seeks to increase female participation in all levels of government by equipping women with the skills to succeed in being elected to public office, and to thrive as political leaders.
In Australia, women are under-represented across all levels of government, business, civil society and positions of influence. Despite their proven ability as leaders and their right to participate equally in democratic governance, women still face many obstacles to participating in political life.
The program aims to provide women the opportunity to gain the skills and networks to reach elected office at local, state and national levels. These skills include:
understanding politics
articulating your personal leadership vision
developing resilience
building your base
speech writing
media training
understanding policy making
campaigning.
The program is open to female graduates from a Queensland university and aims to inspire and empower participants to lead our country into the future.
For More Information
Please visit QUT Pathways to Politics for Women Program page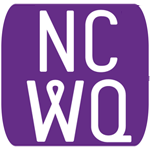 The National Council of Women of Queensland Inc (NCWQ) is a non-party-political, non-sectarian, not-for-profit, umbrella organisation with broadly humanitarian and educational objectives. It seeks to raise the awareness of members as to their rights and responsibilities as citizens and encourages their participation in all aspects of community life.
The NCWQ website content manager (webmaster) posts content on behalf of the NCWQ Management Committee and its members. If you have important communications, an event of matters of interest you would like to share with NCWQ, its members, network and supporters, please contact us with details. Thank you.