On Saturday 27 February, 30 energetic women gathered at the Seven Hills Hub for our first development event for 2020, facilitated by Saalihah Seedat, a clinical consultant pharmacist and personal development coach. Saalihah has previously been a member of the NCWQ Management Committee and mentored our Young Women's subcommittee. 
Saalihah's expertise allowed us to relax in a safe space, where we discovered our Ikigai, learnt how to create a reverse bucket list and listened to stories of empowerment. 
"To all of our attendees, we thoroughly enjoyed connecting with each one of you, understanding your aspirations, and learning from your achievements.
Hold onto your bootcamp survival kits and remember those daily affirmations!
We are truly thankful to Saalihah for dedicating her Saturday to empowering and uplifting us. Thank you to Aysha from Events by Aysha for the delicious lunch and drinks. 
To see more photographs from the event, please visit our Facebook or Instagram pages.
Event Photos
About the Facilitator
Facilitated by SAALIHAH SEEDAT  (B.Pharm, MPS, AACPA, Dip. Leadership, Coaching & Mentoring)
Consultant Clinical Pharmacist, Personal Development Coach, Mentor, Certified My Health for Life Facilitator.
A mom of 3, Saalihah strikes a work-life balance between working as a Consultant Pharmacist conducting medication reviews in the community sector, a part-time Clinical Pharmacist in private hospital practice and as a My health for life Facilitator. Along with her passion for inspiring and motivating individuals as a personal development and wellbeing specialist, Saalihah is a highly skilled social innovator of change.
Saalihah has undertaken voluntary roles with the various Share the Dignity initiatives, Skilling Queenslanders for work programs, and also in the organising of Breast Cancer fundraising events for the Crescents of Brisbane. In its inaugural year, Saalihah has sponsored a NCWQ bursary in 2019 for an Emerging Female Leader from a culturally and linguistically diverse background.  Saalihah has undertaken the role of Mentor to the National Council of Young Women of Qld in 2020 and has also been named a WOW Australia Changemaker for the #inhername campaign.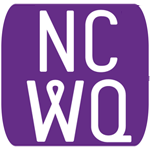 The National Council of Women of Queensland Inc (NCWQ) is a non-party-political, non-sectarian, not-for-profit, umbrella organisation with broadly humanitarian and educational objectives. It seeks to raise the awareness of members as to their rights and responsibilities as citizens and encourages their participation in all aspects of community life.
The NCWQ website content manager (webmaster) posts content on behalf of the NCWQ Management Committee and its members. If you have important communications, an event of matters of interest you would like to share with NCWQ, its members, network and supporters, please contact us with details. Thank you.