NCWQ Empowerment Series – Tax Tips & Tricks
"Empowering Women Through Financial Independence"
Welcome to our 2021 Empowerment Series! We want to empower women by providing you with knowledge and information to start your journey to financial independence. Each session, we will learn from an expert in their specific industry, but YOU get to send in your questions prior to the event so that you can get the most out of your attendance. This next seminar in our series is presented by Ramona McGregor, manager in the Taxation Services division at Pilot Partners.
Tax Tips & Tricks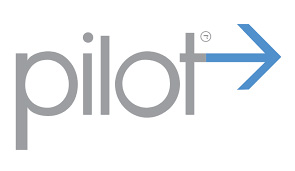 It's one of the two inevitables in life, so they say, but one that is rarely understood. In this session, we will be delving into the world of taxes for some insight into tips and tricks that can help you at tax time.
In this session, Pilot Partners' Ramona McGregor will be running through what happens for individuals at tax time, and gives some guidance on what you might be able to claim. This session will hopefully give you an understanding of the tax system so you are better prepared to lodge your next round of tax returns, or have those conversations with your tax advisor.
We will be covering:
How does the tax system work for individuals (due dates, prepayments of taxes)

What income do you need to declare?
What are some of the common work-related deductions, including:

Vehicle and travel expenses

Clothing expenses
Home office expenses
Self-education expenses
Tools, equipment and other assets
But to ensure this is beneficial to our members and friends, we invite you to submit any questions you may have around what tax-time. Ramona will tailor her content around what you want to hear and discuss. So use this opportunity to optimise your learning! Questions can be submitted during the booking process.
Details
Date: Wednesday 19 May 2021
Time: 5:15pm for a 5:30pm start. Networking from 6:30pm.
Ticket Price – In Person (includes light refreshments):
$25 for NCWQ members
$30 for non-NCWQ members
Ticket Price – Online (via zoom):
$10 for NCWQ members
$15 for non-NCWQ members
Venue (in person): Pilot Partners, Level 10, 1 Eagle Street, Brisbane CBD
How to Book
Tickets strictly limited – book now via humanitix! 
Enquiries
For enquiries contact events@ncwq.org.au
Memberships of NCWQ start at $24 per year – you are welcome to join here.
About the Presenter
Presented by RAMONA MCGREGOR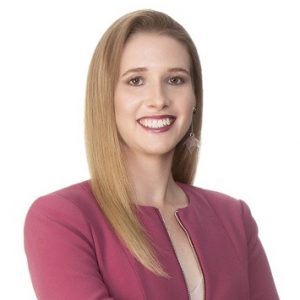 Ramona McGregor is a specialist tax advisor who assists clients across a wide range of Australian taxation matters.
She is a manager in the Taxation Services division at Pilot Partners, and her expertise extends across all facets of federal taxation including for corporations through to individuals.
Her broad knowledge base allows her to assist clients with their everyday compliance and taxation needs, as well as being able to provide specialist tax advice where more complicated issues or transactions arise.
---
About Empowerment Series
"Empowering Women Through Financial Independence"
Welcome to our 2021 Empowerment series. We want to empower women by arming them with information, knowledge and providing the opportunity to network with other like-minded people. Come take your first step to becoming financially independent.
This series will be held every second month (full list of dates below), and is open to all members and friends of NCWQ.
We are providing these sessions both physically in the Brisbane CBD and online:
In-person: this provides an opportunity for the amazing women in our network to come share their stories, insights and knowledge, and also provide members and friends of NCWQ an opportunity to mingle and network. Come meet us, have a chat, expand your network and learn something along the way!
Online: this provides an opportunity for everyone to join us, no matter where you are. Queensland is a large state and we are making full use of technology for all our members and friends from near and far!
Topics to be announced. Save these dates in your calendars and we will send out details closer to the event.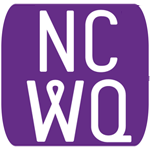 The National Council of Women of Queensland Inc (NCWQ) is a non-party-political, non-sectarian, not-for-profit, umbrella organisation with broadly humanitarian and educational objectives. It seeks to raise the awareness of members as to their rights and responsibilities as citizens and encourages their participation in all aspects of community life.
The NCWQ website content manager (webmaster) posts content on behalf of the NCWQ Management Committee and its members. If you have important communications, an event of matters of interest you would like to share with NCWQ, its members, network and supporters, please contact us with details. Thank you.