As applications open this week for the 2016 round of NCWQ Bursaries, we asked 2014 recipient Erin Cunningham what her bursary meant to her. Receiving the Mayor Allen Sutherland Bursary for academic and community achievement and contributions, Erin explained why the support helped make a difference in her life at the time.
"I was very fortunate to be the recipient of the NCWQ Mayor Allan Sutherland bursary in 2014. At the time, I was only three months into my first year of tertiary study, and was still getting used to University life. I was unsure whether the degree I had chosen was the best one for me; a thought that a lot of first year tertiary students will have at some point. On top of this, I had to keep up with the workload of studying five subjects, one of which was at a second-year level. My involvement and volunteer work within my local community was also very important to me at this time, as the youth community organisation I had recently started was still in its early years. The organisation was continuously improving upon its membership numbers and the amount of projects being undertaken, and as a board member and director, a lot of my time outside University was dedicated to this.
The costs that were associated with my University study and heavy involvement in my local community, meant that I sometimes couldn't afford every single textbook, an upgrade to my computer, stationery, or the best meals while I was on campus. Being the recipient of the Mayor Allan Sutherland bursary meant that I was able to purchase all of the necessary resources that were required, to easily get me through my first year of tertiary study. This meant I could complete my first year without always worrying about the substantial costs that were involved with every new resource I had to buy. The bursary really did go a long way!"
Almost two years on, and Erin is going from strength to strength.
"At present, I am in my third year at the Queensland University of Technology studying a dual Bachelor of Business/Laws (Honours). Getting to this stage of my degree would not have been as easy as it was, without the receipt of the bursary. I would like to encourage all eligible women to apply for this life-changing opportunity – you've got nothing to lose!"
For more information on the NCWQ bursaries and to download an application form, visit our 'Bursaries' page.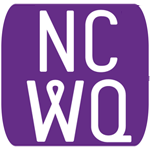 The National Council of Women of Queensland Inc (NCWQ) is a non-party-political, non-sectarian, not-for-profit, umbrella organisation with broadly humanitarian and educational objectives. It seeks to raise the awareness of members as to their rights and responsibilities as citizens and encourages their participation in all aspects of community life.
The NCWQ website content manager (webmaster) posts content on behalf of the NCWQ Management Committee and its members. If you have important communications, an event of matters of interest you would like to share with NCWQ, its members, network and supporters, please contact us with details. Thank you.