In this next edition of our series, Women of Note, I share with you Irene Longman's connection to the women of Queensland. This photo and information was (re) discovered in the NCWQ archives.  We are seeking to locate descendants of Irene to see if they would like the large framed photograph pictured above as we have gone digital and are in the process of vacating the office in Woolloongabba. If we are unable to locate her descendants we welcome suggestions from members.
---
Irene Longman MLA (1929-1932)
When: Based on the minutes in the archive Irene attended a NCW meeting in June 1919. 
Of Interest : Irene moved a motion at that meeting "if the influenza restrictions were still in force the Conference this year should take the form of a business meeting only…".
Issues of the Time: A newspaper article in the archive states Irene attended a Conference in Melbourne where one of the topics discussed was,' improving the maternity allowance which was at risk of being discontinued based on a report from the British Medical Society which felt the money would be better spent on maternity hospitals and  antenatal clinics . Irene, one of 120 attendees was quoted in the clipping as speaking on behalf of the women of Queensland, "The women of Queensland had taken just as active an interest in preparing for the conference as had other women in Australia. They had sent enquiries to doctors and nurses…. no fewer than 98.5 per cent of the mothers written to had found the bonus a real help, and wanted it continued."
Office Held: Irene served as President of NCWQ from 1921-1925, part of 1927, again in 1933 and 1934.
Memorable Event: Not long after Irene became President in 1921 Archbishop Donaldson gave an address on  Thursday evening August 18th. It was noted in the minutes to be a "very fine address on the League of Nations". Irene gave the vote of thanks "for his kindness in coming to speak to us". A number of those present were reported to become members of the League after listening to him speak. The evening included two solos from Miss J Wilson accompanied by Mrs E.B Harrison.
By Sandy Smith, NCWQ Recording Secretary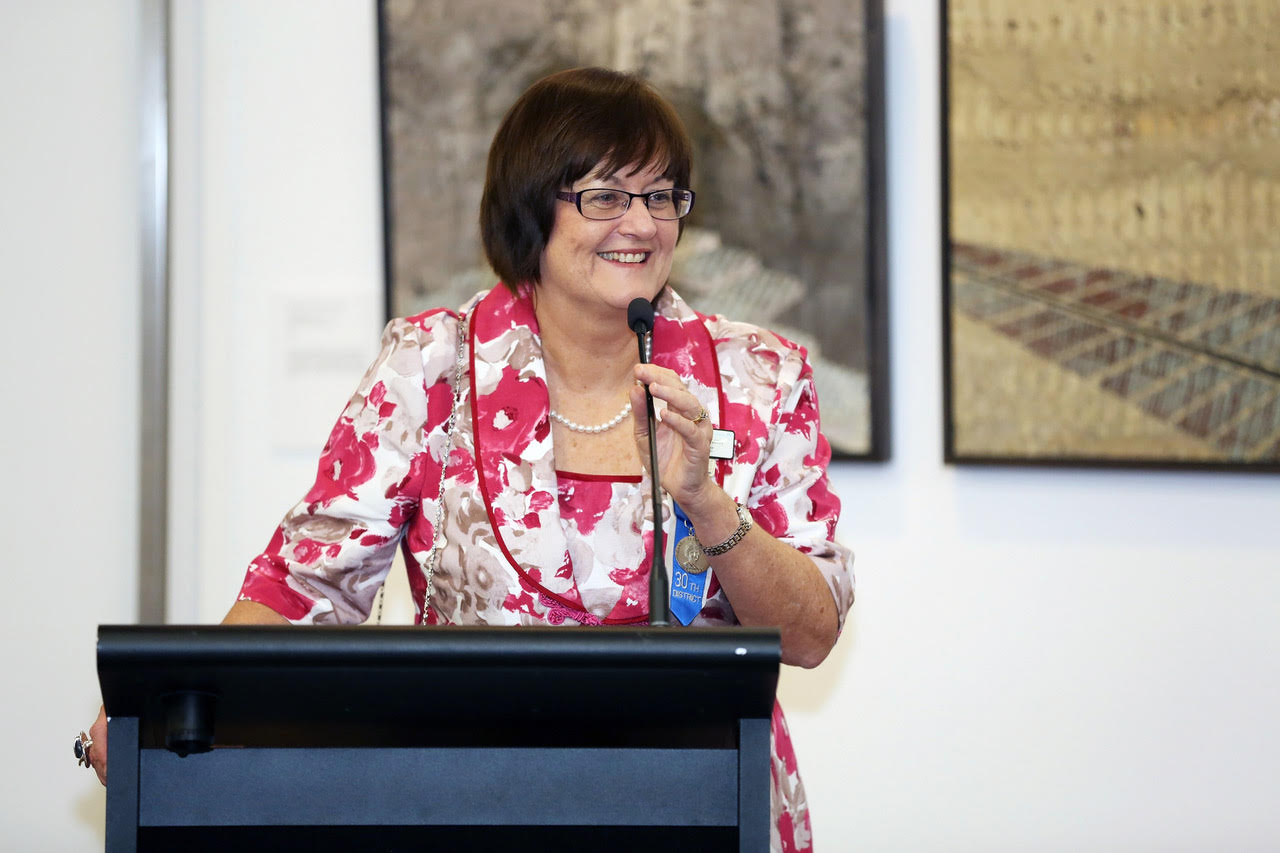 Sandy's association with Quota began over twenty years ago when she lived in Kingaroy. Currently President of and NCWQ delegate for the Quota Club of Brisbane Inc. During 2019-2020 Sandy served on the NCWQ Management Committee and on the Quota International Region 13 Board as Treasurer.
Currently Sandy is serving on the NCWQ Executive Committee as Recording Secretary.